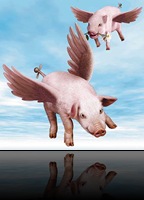 Tonight begins the post mini-camp edition of the Edmonton Oilers. So does anyone really think this 4 days session is going to make a difference? Probably not, unless of course the sun rose in the western skies this morning.
After the 4 day mini-camp what are the Oilers left with? The same players who for the most part have lots of try but lack the heart and desire to do the things necessary to win. They are left with the same leadership group that for the most part have been non-existent and a waste of salary. Leadership that takes stupid, lazy penalties. Leadership that doesn't show the heart and soul of a true Oiler's leader.
This 4 day exercise may in fact make them a better team defensively. Although with only 3 teams giving up more goals there isn't many places to go but up.
It may make their pathetic special teams tolerable. The powerplay sits 17th in the league with a success rate of 17.9%. Not bad but good teams are usually in the top half of the league. The penalty killing is a woeful 28th at 76.1% efficiency. It is also the only PK unit that has not scored a short handed goal.
A team that Pat Quinn wanted to see play with more crust is either 27th or 4th in the league with 38 major penalties so the guys are showing a bit of feistiness but I think most of those majors come when the team is losing (which is most of the time) and the guys are frustrated.
Unfortunately we may see the positive result of the first game tonight and maybe even the second game against Kid Sid on Thursday but it probably won't take them long to slide back to the way things have been. Until the leadership of the team either steps up to lead by example or is replaced or the Oilers start receiving NHL calibre goaltending the last 38 games are going to be as hard to watch as the first 44.
As a fan I will continue to watch and cheer. I guess on the bright side, the mini-camp did give us one thing. The Oilers haven't lost a game in 5 days and that is something that hasn't happened since the first week of December.