When things go wrong, you'll find they usually go on getting worse for some time; but when things once start going right they often go on getting better and better. – C. S. Lewis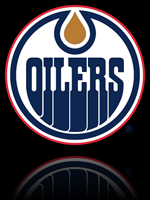 This is the only way that fans can look at the Edmonton Oilers season right now. Last night against the Dallas Stars was again a shining example of how those things that can go wrong, just continue to go wrong.
The Oilers started the game desperately trying to hand the game to the Stars. With 4 penalties in the first 11 minutes it appeared that the team was just going to play a lazy game and lie down and play dead. For the second straight game, they gave their opposition a 5 on 3 power play by taking 2 penalties at the same time. On this night it was again 2 veterans with Horcoff and Pisani both getting nailed. Again this was untimely as it was only 41 seconds after the Stars had scored to take a 1-0 lead. With the Oilers having the 29th ranked penalty killing unit you expected the Stars to make it 2-0 quickly. On this night, however, it was not the Sedin twins on the ice and the Oilers were able to kill that off. What did they do to celebrate this kill? Less than a minute after the brilliant kill Sam Gagner took a holding penalty and were again able to kill that off. With 6 seconds left in that penalty they Patrick O'Sullivan was pegged for unsportsmanlike conduct and with the team shorthanded for almost 6 consecutive minutes, the Stars finally solved the Oilers PK and made it 2-0. The shots at this time were 17-2 for the Stars and it looked like this was going to be Monday all over again.