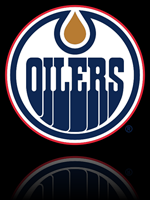 The Edmonton Oilers have 32 games left this season. We all know that they are not making the playoffs for the 4th straight season. The Oilers players, management and owner know it too. They just haven't come out and admit it though. So as fans, what should we expect from this team the rest of the season?
Should we expect them to just go through the motions? Should we accept them to just show up each and every game and just play dead while they are beat into oblivion? Here are my thoughts on what needs to be done to make this abysmal season something that can be looked at as a success in the long term scheme of things.
The Oilers have been dealt a gift either through fate, misfortune or even mismanagement but it is something they need to use. The gift? 32 games of under fire, in the heat of the action, mean nothing for now exhibition games. 32 games to see what players they have for the future.
The first thing they need to do is to put the younger players to the fore of this team. Whether it is by trading some of the older veterans or sitting them in the press box. And if they can't trade some of the guys because of their contracts then send them to the minors. Who cares if someone claims them and you get nothing. This franchise has to start over anyway. Saving the money is worth it right now. The captains "C" and the assistants "A" needs to be taken from those who have them now and be given to the young guys who are going to lead this team in the future. Let them start leading now. Carolina did the same thing by taking the "C" from Rod Brind'Amour and giving it to Eric Staal. He is the future of their franchise.