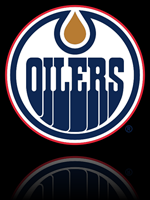 So did anyone expect a different result tonight? I know I didn't. I said in the last post that the mini-camp wouldn't be successful because the end result was the same players and the same team leadership (or lack thereof). I was right. The Nashville Predators beat the Edmonton Oilers 5-3 which was flattering to the Oilers in the end.
It appears that many of the Blue and Copper faithful are feeling the same way. I usually follow Oilers tweets on Twitter during the games and it was pretty consensual tonight that most fans didn't expect any difference. Many had similar reasons; others were just hoping the Oilers continue losing to get the best chance at the first pick this summer in the NHL entry draft.
If I remember correctly, there are 2 terms going around for this idea. The "Fall for Hall" was one and the other was the "Dive for a Top 5". I think I like the "Fall for Hall" the best. If this is the way you are thinking right now then you will be happy to know that the Carolina Hurricanes won tonight leaving them only 2 points back of the Oilers for dead last in the league.
Do the Oilers have a chance now to make the playoffs this season?  As I said before, only if and when the sun starts rising in the west.
I did expect, at least, the Oilers to come out for the first 1 or 2 games and play like they had learned something in the mini-camp before they fell back into their old habits. It actually only took 5 minutes for those old habits to creep back into their game and by the 5:27 mark, 2 giveaways and some weak goaltending and they were down 2-0. That was pretty much it.