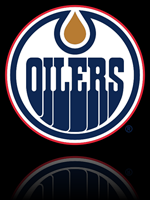 The Edmonton Oilers have 32 games left this season. We all know that they are not making the playoffs for the 4th straight season. The Oilers players, management and owner know it too. They just haven't come out and admit it though. So as fans, what should we expect from this team the rest of the season?
Should we expect them to just go through the motions? Should we accept them to just show up each and every game and just play dead while they are beat into oblivion? Here are my thoughts on what needs to be done to make this abysmal season something that can be looked at as a success in the long term scheme of things.
The Oilers have been dealt a gift either through fate, misfortune or even mismanagement but it is something they need to use. The gift? 32 games of under fire, in the heat of the action, mean nothing for now exhibition games. 32 games to see what players they have for the future.
The first thing they need to do is to put the younger players to the fore of this team. Whether it is by trading some of the older veterans or sitting them in the press box. And if they can't trade some of the guys because of their contracts then send them to the minors. Who cares if someone claims them and you get nothing. This franchise has to start over anyway. Saving the money is worth it right now. The captains "C" and the assistants "A" needs to be taken from those who have them now and be given to the young guys who are going to lead this team in the future. Let them start leading now. Carolina did the same thing by taking the "C" from Rod Brind'Amour and giving it to Eric Staal. He is the future of their franchise.
The younger guys on this team need to be put in the situation of taking this team on as their own. Did anyone else notice that when the young guys like Cogliano, Gagner and Gilbert were put in that situation 2 years ago they went on that great run. The funny thing is that they did this without all those veterans being around. They were all injured and out anyway. Of course we don't want them to do something stupid like win 25 of the last 32 games and miss the playoffs by a few points and again screw up their shot of a first or second draft pick. But, we need to know what this team has.
The team needs to know if Sam Gagner is going to be the leader many thinks he is. They need to know if Andrew Cogliano is a bonafide top 6 forward or does he need to be groomed as a shut down guy. Is Penner the guy they forked out all that money for and started the season like a gangbuster or is he a lazy bust like he has been the last month? What role does Patrick O'Sullivan fit into? Find his role and let him play it rather than playing with different line mates in different roles every second game. They need to know if Gilbert can run the power play and if Smid can be their shut down defender. Is Gilbert Brule going to be an offensive threat? Is Ryan Potulny a second, third or 4th line center? Is Marc Pouliot going to be the player they thought they drafted or is he another one of those dead, go nowhere draft picks the Oilers are famous for drafting?
32 games is a great opportunity to see what this team has in its youth. Management needs to make the hard decisions now. Steve Tambellini and Kevin Lowe have to stop being friends with the veterans and bite the bullet. They need to start thinking of building a team like Chicago, Pittsburgh, Washington and Detroit. They all did it with draft picks and filled in the gaps around. Stop trying to chase after stars and wasting your time with players that won't come to Edmonton in their current situation. Build a team and there is a good chance that stars will want to come.
Another thing that has to happen is that once the excess baggage and contracts have been purged, Daryl Katz needs to put a lock on the cheque book. No more out priced contracts for third line or role players. Every team is full of them so you don't need to pay for them. No more Mr. Nice Guy. One good season doesn't a fat contract make.
RIght now a win for the Oilers is a good effort in a game that means something in the long term scheme of things. A lazy effort or a meaningless game is not going to do this team any good. The learning experience starts Tuesday against the Chicago Blackhawks, a team they need to strive to become and learn from.
Technorati Tags: Edmonton Oilers – Oilers – Katz – Tambellini – Lowe – rebuild