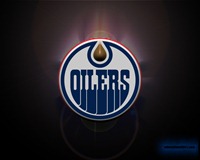 The Edmonton Oilers are now at the All-Star break with Jordan Eberle in Ottawa to enjoy the festivities. The Copper and Blue ended their pre-break week with 2 games. After that debacle against the Calgary Flames last Saturday, it wasn't looking promising.
The coaching staff worked the team's asses off in practice on Sunday. According to reports it was as close to a bag-skate as you could get. Did it work? At least in the short term it appears so.
The team was home to the San Jose Sharks on Monday night and came up with a great effort. It ended with a 2-1 shootout victory. The team played hard and worked hard. They still made mistakes but like in October, they got the goaltending to bail them out. Devan Dubnyk has not been the "goalie of the future" that the organization thought he would be. Monday night was hopefully the start of him playing like he is. He was spectacular in making 44 saves in regulation and another 3 on 4 attempts in the shootout. This was a game that both he and the Oilers needed. It was a game that the officials let the teams play, except for one glaring error, and it was a fun game to watch. The only call by the zebras that was questionable was the 5 minute kneeing penalty to Ales Hemsky along with the game misconduct to go with it. Intent to injure? First off, how can anyone determine intent unless they can read minds. 2 minutes for tripping I could live with but a major was over the top. Second, it is Ales Hemsky. The same player who hasn't shown much of anything this year and is hardly known as a dirty player.
We had a bit of discussion on Twitter about that call with @SportsnetSpec responding to my question about knowing the intent of a player with: "How do we think we know when hits are intentional or not? And, why should that matter?"  @Magisterrex responded to that with "Uh…because it's Ales Hemsky? Not exactly Andy Sutton-like." We all know that Hemsky's only intent on the ice is to score goals. Injuring another player isn't in his make-up.
The Oilers then flew to Vancouver for a Tuesday night tilt with the Canucks. This was a game many expected the Oilers to be blown out of. What with the game Saturday, bag-skate practice on Sunday and the game Monday. We were to be surprised again. Another great effort by the team and another game taken to the shootout. Unfortunately the Oil dropped this one 3-2 but 3 points out of 4 against 2 very good teams was not something most were thinking about after that game Saturday but it was definitely a good 2 games. Again, the zebras let the teams play the game and there were only 3 penalties called. Devan Dubnyk got the call again and again was fantastic. This was the first time in his NHL career that he had played back to back games and made a statement to be the guy the team relies on over the course of the last 33 games.
I think that most of us are looking forward to those last 33 games if we get the same kind of effort we got Monday/Tuesday. I think we will all be wearing bags on heads if we get the same effort that we got against the Flames. The Oilers currently sit 29th in the league with a 9 point lead on last place Columbus Blue Jackets. If the Oilers do manage to finish the season in 30th, then everyone will be demanding heads on a silver platter. Looking forward in the standings they clearly have 6 teams within 6 points and could easily finishe 23rd. I personally would be happy with great a great effort by the players but for one last time I would be happy with them finishing 28th or 29th. ONE LAST TIME!! This will allow them to draft that stud defenseman that every team needs. They currently have some good prospects but no one who will be that play every situation and soak up the minutes that the stud defensemen do.
So here's to a good last 33 games. A good honest effort every (most nights) and some team chemistry being fully developed. Here's to Devan Dubnyk putting the stamp on the starting job for next season and here's to one last top draft pick to finish off the drafting part of the rebuild.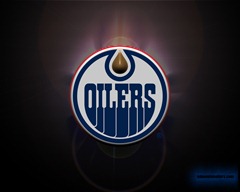 After the debacle against the Anaheim Ducks on Friday the 13th, the Edmonton Oilers came out against the Los Angeles Kings and won by a 2-1 score. It was the kind of game most fans would like to see more often. They followed that hard working game with more of a half hearted effort against the Columbus Blue Jackets. The result of course was a loss to the last place team in the league by a 4-2 score.
The team then came out with a better effort against the St. Louis Blues and although they failed to show up for the first period, being outshot 19-4, they played a solid last 40 minutes and lost 1-0 with the Blues scoring with under 6 minutes to go.
They followed up that decent performance with another debacle last night against the Calgary Flames. The game was a joke and it was the 9th straight victory for the Flames over the Oilers in the Battle of Alberta. The Battle of Alberta has been hardly a battle the last several years and has become a game where those Flame's players who are having scoring problems break out of slumps.
The Oilers, for the most part, seem to be playing good for a game and then bad for 1 or 2 before the compete level shows up again for a game. So where does the team go from here for the remainder of the season?
This team started the season with the goal of playing meaningful games in March and April and here we are, a week before the All-Star break, and chance of playing meaningful games in March and April have all but evaporated. Unless of course meaningful meant fighting to stay out of 30th place but seeing how they played last night, they appear to have a good shot at a 3rd straight last place finish.
Charlie Sheen talked all of 2011 about "WINNING" and for 2 ½ years the Edmonton Oilers have been talking about building a "WINNING" mentality and rebuilding this once proud and winning franchise by drafting talented winners. The problem with that whole scenario is that you need to fill the rest of the team with winners. The Oilers are failing to do that.
Last night the 28th place Oilers were humiliated at home by the 29th place Anaheim Ducks. They were embarrassed, shamed and disgraced in front of their paying fans. Other than Taylor Hall and Sam Gagner, the team were just bodies on the ice. The so called leaders of this team are so used to losing that they are fine with getting spanked every night.
Like many true fans, I was resigned to the team losing more than their fair share for 3-4 years while the team built a winning team, but like most, I will not be satisfied with losing the way they did last night. This team showed no heart or desire to win. NO GUTS!! Even after Sam Gagner went toe to toe with Francois Beauchemin, bloodying his face and knuckles in the process, the team didn't show up to support his effort. Gagner's fight is one more than Ben Eager has this season. Ben Eager was signed by this team to give the team grit and toughness yet other than taking stupid penalties and scoring the odd goal, he has done nothing to help this team. Like Eager, Darcy Hordichuk was also signed to add the grit and toughness but he too has been a huge failure. When your best player (Taylor Hall) gets run and the only guy who has the balls to stick up for his team mate is Sam Gagner, you know this team doesn't care.
The problem is they don't care on more than one level. They don't seem to care about winning or losing and more importantly they don't seem to care about each other. When team mates see a player like Hall being lined up for an annihilating hit and Gagner is the only one to defend him, your team doesn't care. Beauchemin should have been made to pay for his attempt more than once. The whole team should have played harder and hit him harder for the rest of the game. Instead they treated it as if was a tiddlywinks match.
This team needs a quick infusion of heart, desire and caring or they will be finishing 30th for a 3rd straight year. Veterans like Horcoff, Smyth, Hemsky, Sutton and Belanger need to start playing like veterans…like leaders. How are the young players supposed to feel good about themselves or their team when the players they look up to don't bother to show up?
I am willing to give this team until the end of this year to start showing improvement and start caring for themselves as players and for the team. While I don't expect them to win more than they lose yet, I will not accept a team who has given up and just shows up. Losing because you aren't good enough is expected at this point of the rebuild, losing because you don't try is not. This team better turn it around before the end of the season or heads better roll. The fans will not put up with a team that doesn't care. And the head rolling had better start at the top with the Lowe, Tambellini and the entire coaching staff replaced by a group who can get this team to care and win.